So, you already know about the automatic order confirmation. If not please read it from here
To, start using automatic order confirmation, you need to register in our portal & need to purchase a pro package. You can use a trial package to check up the plugin functionalities. The trial period will be expired in 1 month.
To start registering process, please go the plugin menu – 'Order Settings'. You will see the following page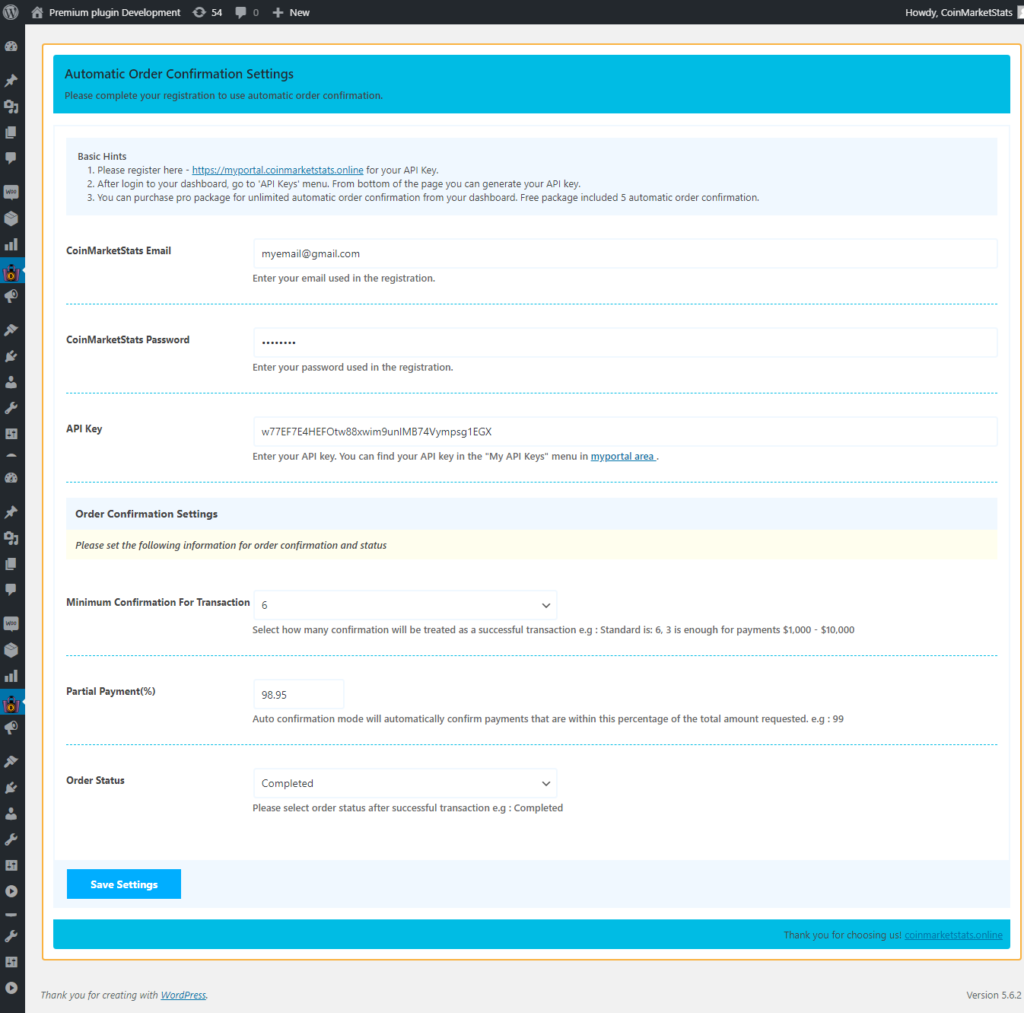 Click on the portal url shown in the top of the page, The portal registering url is : http://myportal.coinmarketstats.online
In the portal you will see the following page, register or login( if you already registered) from there.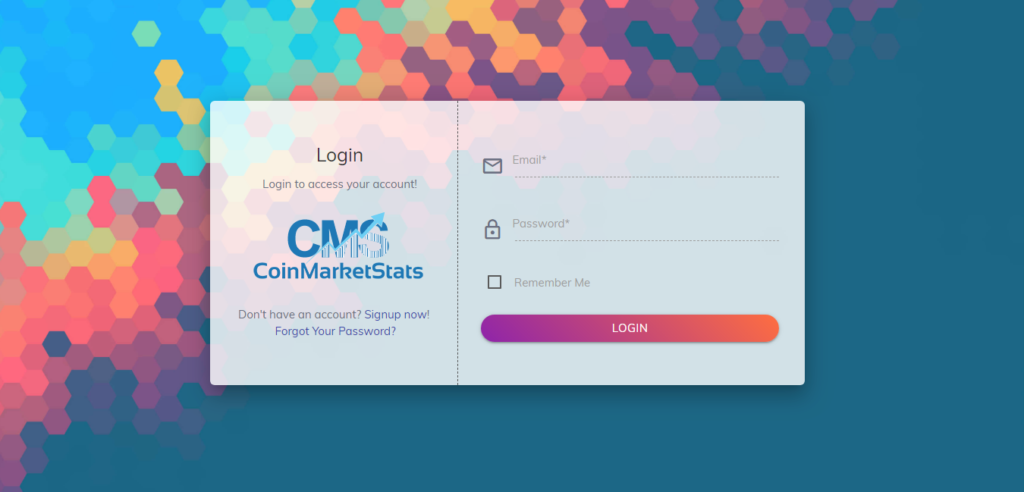 After completing your registration, please log in the dashboard. Then go to the 'Generate API Key' from the left menu. You will see the following page: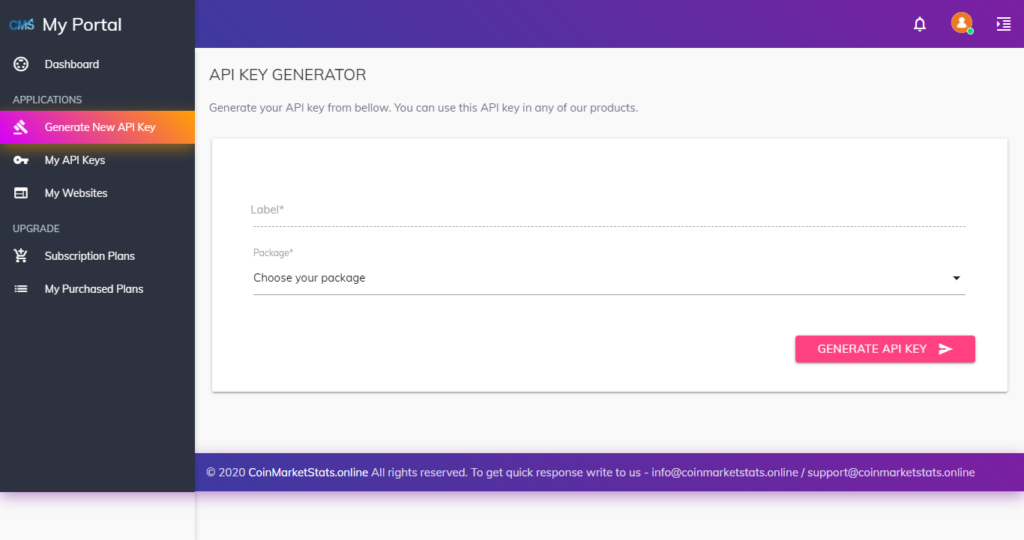 You can generate API key from this page.
First enter lebel for your api key, this can be anything you want
Then select the package from the dropdown, as you are in free tier you will see free, select that and hit 'Generate API Key' button.
You are done! You will be redirected to the API key list page. Copy the API key and go back to your website's plugin's 'Order Settings' section(shows in the following screenshot)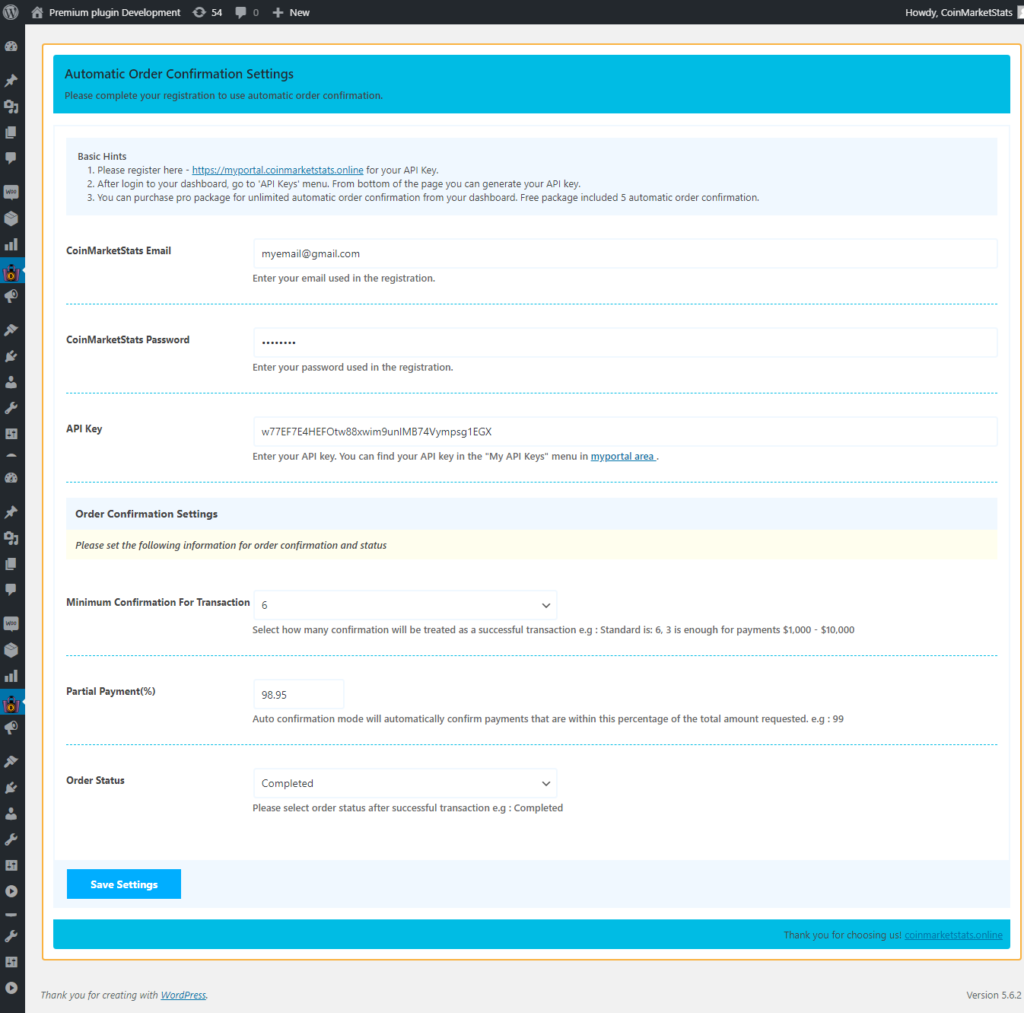 Enter the API key in the API Key fields.
4. Enter your myportal credentials in the top fields in that page too.
5. Set the minimum confirmation to count the successful payment. Default is 6
6. Set the order status
7. Hit the Save settings button! Your are done!
Now sit back and relax! Your order's payment will be automatically verified!